Latest News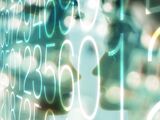 Highlights
25.04.2018
The Macro Fact Sheets report the current macroeconomic forecast of the International Monetary Fund (IMF) as well as plots for market analysis, business climate complemented by country-specific information.
23.04.2018
The brochure "Mechanical engineering – figures and charts 2018" provides a comprehensive overview of the mechanical engineering industry.
13.04.2018
For the observation and analysis of the business cycle in mechanical engineering, VDMA provides monthly indices on incoming orders and turnover.